1 Katha Plot For Sale In Gordhna Shivala Bihta, Patna In Patna For 1600000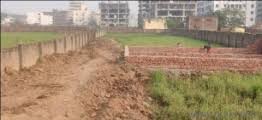 A 1katha Land for Sell in Hotel picnic garden, gordhna Shivala bihta, main road, Patna, Bihar 801113, Patna for 1.60 Lakh listed by Rahul (Broker) on PropertyBihar.com.
Price: 1.60 Lakh
Property Type: Land
Property Size: 1katha
Landmark: Hotel picnic garden, gordhna Shivala bihta, main road, Patna, Bihar 801113
Pin Code:
Purpose: Sell
Area:
City: Patna
Added On: 2021-03-02 10:06:31
Total Views: 3863
Property ID: 14082
Direct Link: https://biharproperty.com/p/1408256
Find 125+ Properties for Sale in Godhna, Bihta, Patna . Verified Listings, 39+ Projects, 101+ Resale, 82+ Ready to Move, 94+ Owner Properties.
Call to book 8097487030
 
Lands/Plots for sale near gorhna Patna  by Rahul  Real estate agents is a residential project. The project offers land with perfect combination of contemporary architecture and features to provide comfortable living. The size of the land is from 83.61 sq. Mt to 139.35 sq. Mt Dhruv icon residency price ranges from 8.09 cr to 13.48 lacs. The project is spread over a total area of 1.23 acres of land. An accommodation of 26 units has been provided. You can find icon residency price list on 99acres.Com. Icon residency brochure is also available for easy reference. About city: The real estate market of patna is on a positive trajectory. This beautiful city appeals to homebuyer interest and hence witnesses demands. To meet these, the developers in the city are coming up with new developments. Proximity from commercial hubs and easy connectivity are two major factors that add to the positivity of the realty market. Presence of excellent healthcare facilities and good educational institutions also add to this positivity.
 
 property sell gordhan Shivala bihta, main road, Patna, Bihar 801113
plot for sale in khagaul road near saguna more
 
plot for sale in khagaul road near shivala chowk, patna
 
plot for sale in khagaul road near me in shivala par, patna
 
plot for sale in khagaul road near metro city, shivala par, patna
plot sell  in neora, patna
plot sell in danapur
 
. When You Call, Please Mention That You Found This Ad On PropertyBihar.Com